Recent Release
ALBERTA'S CORNERSTONE:
Archaeological Adventures in Glenbow Ranch Provincial Park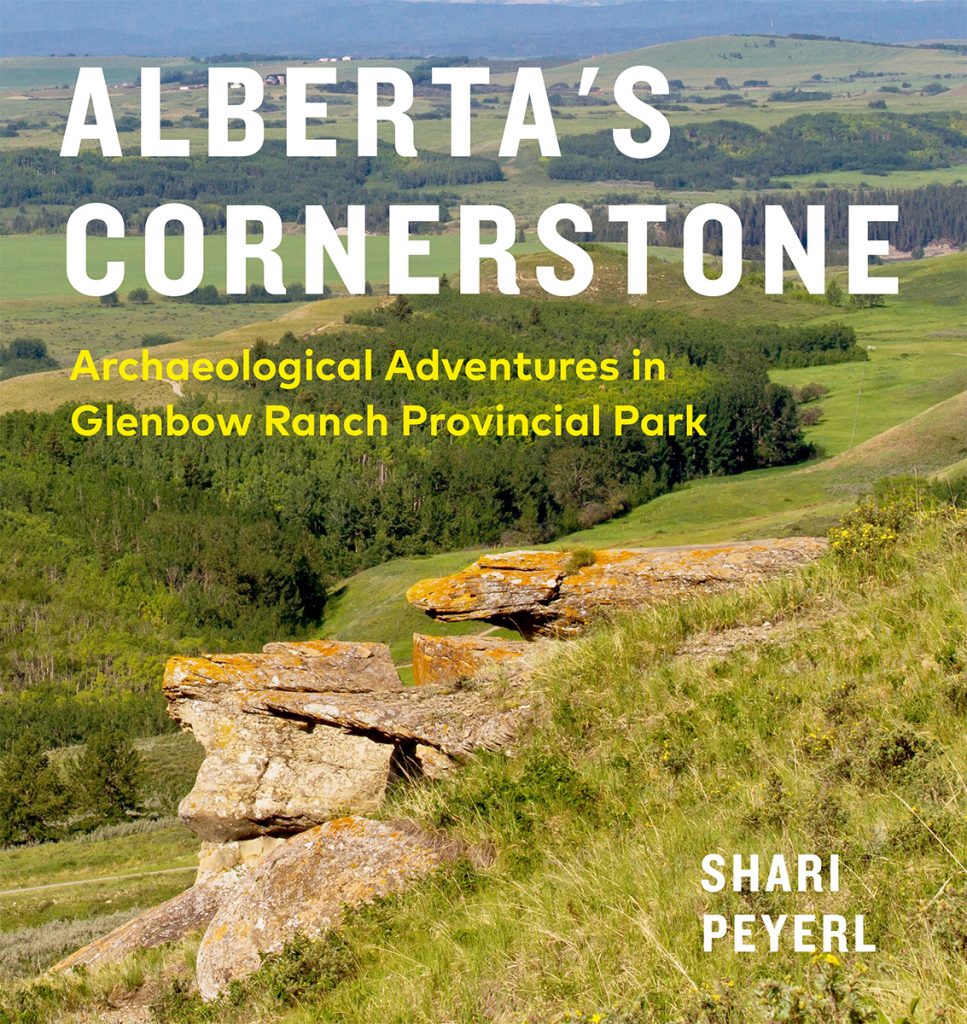 The fascinating exploration of a vanished settlement in Glenbow Ranch Provincial Park, told within the framework of an archaeologist's memoir.
About the Book
While excavating Alberta's most important historic sandstone quarry, archaeologist and oral historian Shari Peyerl uncovers fascinating clues about the province's past. From metal fragments and dusty artifacts, she pieces together a story about a settlement situated in today's picturesque Glenbow Provincial Park. Chronicling the development of ranching, village life, industry, and the Canadian Pacific Railway, Alberta's Cornerstone is an engaging and authoritative history that reads like an archaeological detective story.
As Peyerl dispels archaeological myths, explains scientific techniques, and shares the excitement of unearthing lost histories, she introduces readers to a colourful array of characters who once lived at Glenbow, including a local embezzler, Alberta's first graduate nurse, a Canadian soccer champion, an acclaimed mathematician, and a member of an international spy agency. Written for the general public, the detective-like attention to detail of this carefully annotated book will also appeal to historical scholars. Beautifully illustrated with modern colour photographs and many historic photographs (including fifteen previously unpublished), Alberta's Cornerstone brings the ghosts of Glenbow to life.
Reviews
A rare glimpse into the archaeological history of the tiny village of Glenbow, where a once thriving sandstone quarry put its mark on Alberta's architecture and its residents left an enduring mark on Alberta's history.

D. Larraine Andrews, author of Ranching under the Arch: Stories from the Southern Alberta Rangelands
Her passion for the local and the lost is deeply exciting.

Fred Stenson, award-winning author of Who by Fire and Glenbow Provincial Park: Grass, Hills, and History
Alberta owes Shari Peyerl thanks for writing this book.

Professor Frits Pannekoek, PhD, AOE, former director of the Province of Alberta's Historic Sites Service
Buy Now!
ALBERTA'S CORNERSTONE: Archaeological Adventures in Glenbow Ranch Provincial Park by Shari Peyerl
List Price $34.95 CAD