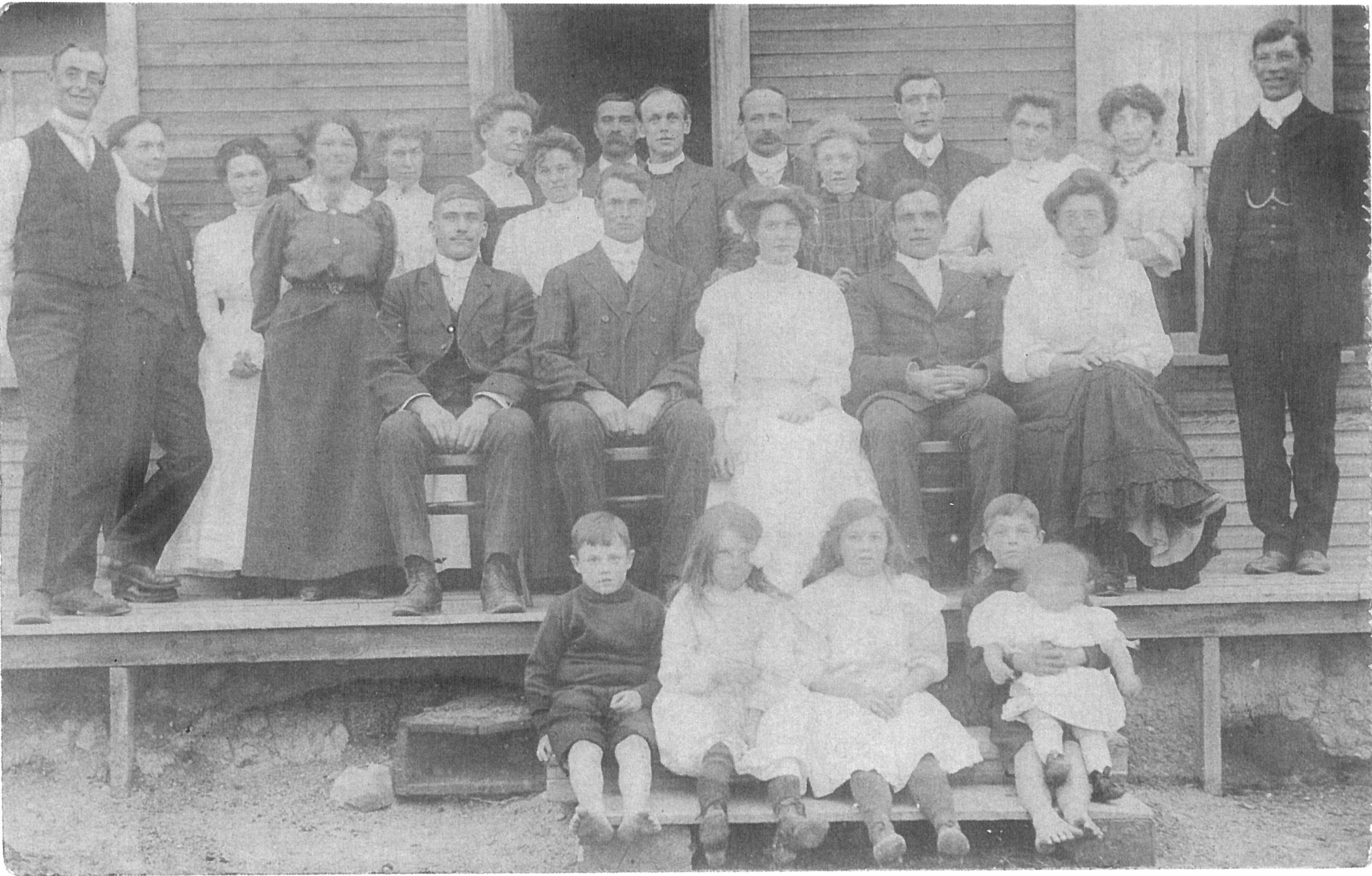 Glenbow Ranch Provincial Park was once home to a thriving community. A small village of shacks and tents housed the families of the married men who worked at Glenbow Quarry. Nearby were the managers' cottages, while the numerous single men lived in the bunkhouse. Quarrymen were a transient population, but at least 353 people lived or worked at Glenbow over the years.
The people of Glenbow played a significant role in Alberta's development. Many had immigrated to work at the quarry, which provided sandstone for the most important government buildings in the province, including Edmonton's Legislature Building and Calgary's Normal School (teachers' college), now McDougall Centre. These new Albertans brought crucial skills and helped establish the fundamental structure of the province. Glenbow's people contributed to a range of fields including agriculture, healthcare, education, academics, commerce, transportation, construction, defence, and government.
Their individual stories highlight various aspects of our collective history and help us understand what life was like here in the early 1900s. We can empathize with their hardships and imagine their celebrations.
This photo depicts a group of Glenbow residents celebrating a wedding which was officiated by Reverend Ralph D. Harrison (centre). Seated (L-R) are Arthur Hughes, Walter Hughes, Ethel Hughes (bride), Tom Gillard (groom), and Nellie Hughes (Walter's wife). The couples in the back row, are Cecil and Jessie Edwards (far left) and Betty and Currey Wearmouth (far right). Do you recognize anyone else? Let me know by posting a comment or contacting me!