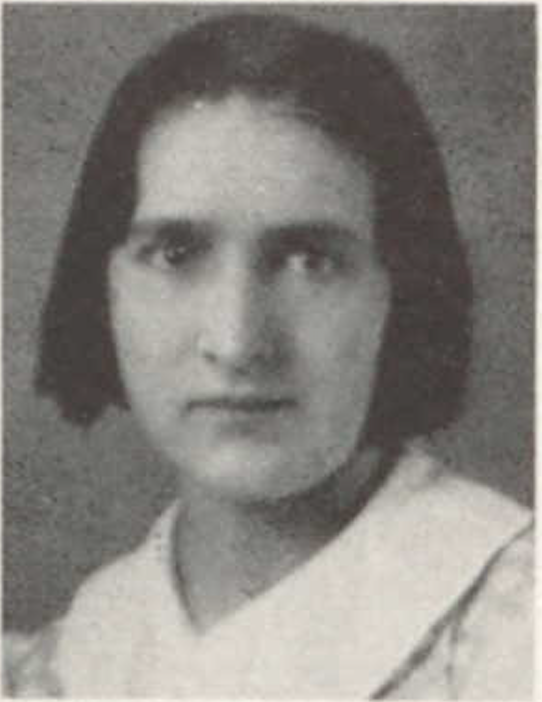 Glenbow Ranch Provincial Park was once home to many interesting individuals, some of whom went on to accomplish surprising things. Among these former residents was Wyvona Belle Alexander Lane.
In 1919, Wyvona's family moved from Texas to Alberta. Within a year, they were living at Glenbow, where her father, Irwin Alexander, worked as the storekeeper of the Glenbow Supply Company Store. By June 1921, the family consisted of Irwin and his wife Lola, and their children: six-year-old Orval, five-year-old Wyvona, and one-year-old Sybil.
Both Orval and Wyvona could have attended Glenbow School — when it was open. Classes were held only as long as the collected taxes were sufficient to pay the teacher's daily rate. The Alexander children overcame their indifferent introduction to formal education, however, and excelled at school upon their return to the United States sometime after May 1923.
Wyvona's motto, as recorded in her high school yearbook, was "intelligence reigns supreme." Her subsequent university education was hard won, as she paid her way by waiting tables, grading papers, and assisting in laboratories. She graduated from the Oklahoma College for Women, obtained a Masters degree in chemistry from Oberlin College in 1941, and was awarded a Ph.D. in organic chemistry from the University of Illinois in 1946.
While working for a chemical company, Wyvona "improved the chemistry of dyes, discovering how to add brightness to the colors, improving one of the blue dyes and creating a truly neutral grey dye." She then published reports for the National Academy of Sciences, "organized projects at the Pentagon," and "led a group at George Washington University in exploring unique explosive compounds for the Navy."
After her marriage in 1949, Wyvona continued her work as a chemist, and along with her husband, sponsored several academic awards to support chemistry and engineering students. Wyvona, a little girl from Glenbow, became a true-blue scientist and today serves as a bright light for girls aiming for a career in the sciences.