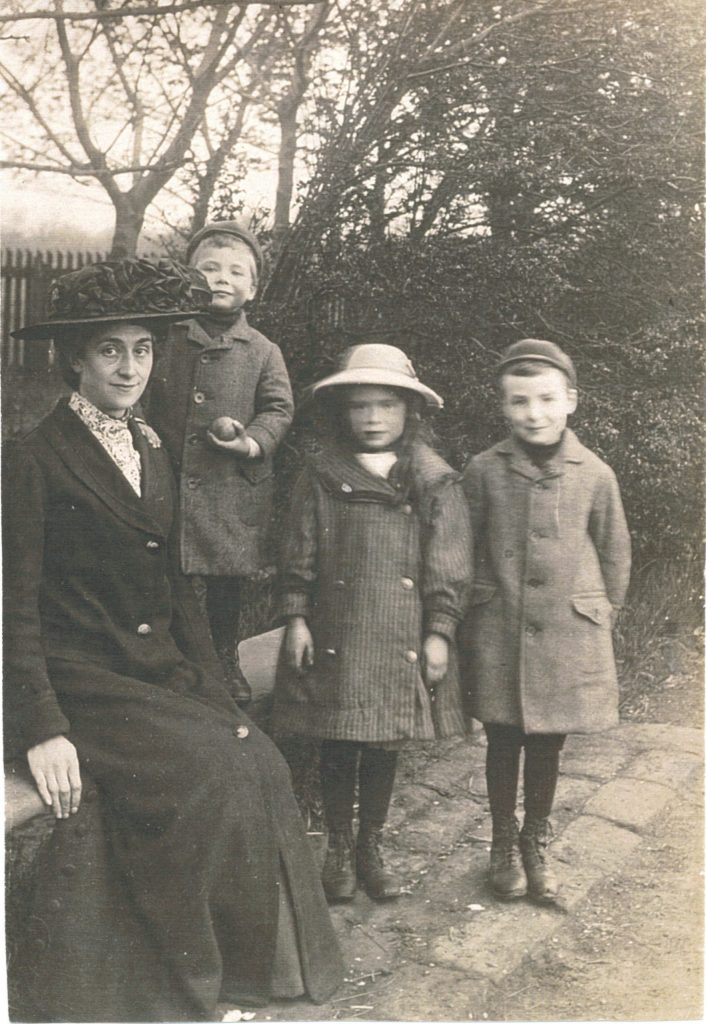 Although historians and archaeologists study all aspects of life in the past, grief and loss are not common research topics. However, we can benefit from understanding how others coped with tragedy, since we all eventually suffer the heartache of losing someone close to us. The Wall family once lived in what is today Glenbow Ranch Provincial Park, and demonstrates the legacy of love and loss.
Lydia Ann Statham Wall is remembered for her role as a mother. Her children were born and raised under difficult circumstances. Her first child, Elizabeth, arrived only four days after Lydia's marriage to Frederick Wall in 1902. Joseph was born the next year and Fred Jr. followed two years later. In 1909 Frederick left his family in England to work in Calgary as a quarryman.
By 1911 Frederick was employed at Glenbow Quarry. That fall, Lydia and the children finally joined him at the Glenbow townsite, where the family lived in a tent. In March 1913, Lydia gave birth again, but all did not go well. One week later Lydia died of peritonitis. With three other children to care for, Frederick gave baby Lorna Lydia to the doctor who had delivered her. The childless Dr. Park and his wife happily adopted the baby into their loving, supportive home.
The Wall family continued to struggle. That fall, a mere seven months after Lydia's death, eleven-year-old Elizabeth succumbed to pneumonia after a two week illness. The loss of three family members within such a short timeframe must have been devastating.
Frederick provided for his sons as best he could, taking a soldier's pay during WWI, serving with the Canadian Army Medical Corps. Although Frederick eventually remarried and reunited with his boys, they had been deprived of a stable childhood environment and their mother's love. Their terrible loss marred their lives and they faced their own challenges in adulthood, including Fred Junior's WWII service and Joseph's unhappy marriage.
The Wall family legacy exists today in various forms. The lineage continues through Fred Junior's several descendants. Coincidentally, one of his granddaughters became a paramedic, working to save lives just as Frederick had. In contrast, Lorna, raised by an adoptive family, never married nor had children, but she did play an important role in making the world a better place; she volunteered for several charities that focused on promoting education and the improvement of social conditions, particularly for women and girls.
The Wall family's experiences with loss show that its devastating consequences can span generations. However, the Wall's history also illustrates the power of love in counteracting grief. When faced with bereavement, love and friendship are gifts that have the ability to heal wounds of the heart.