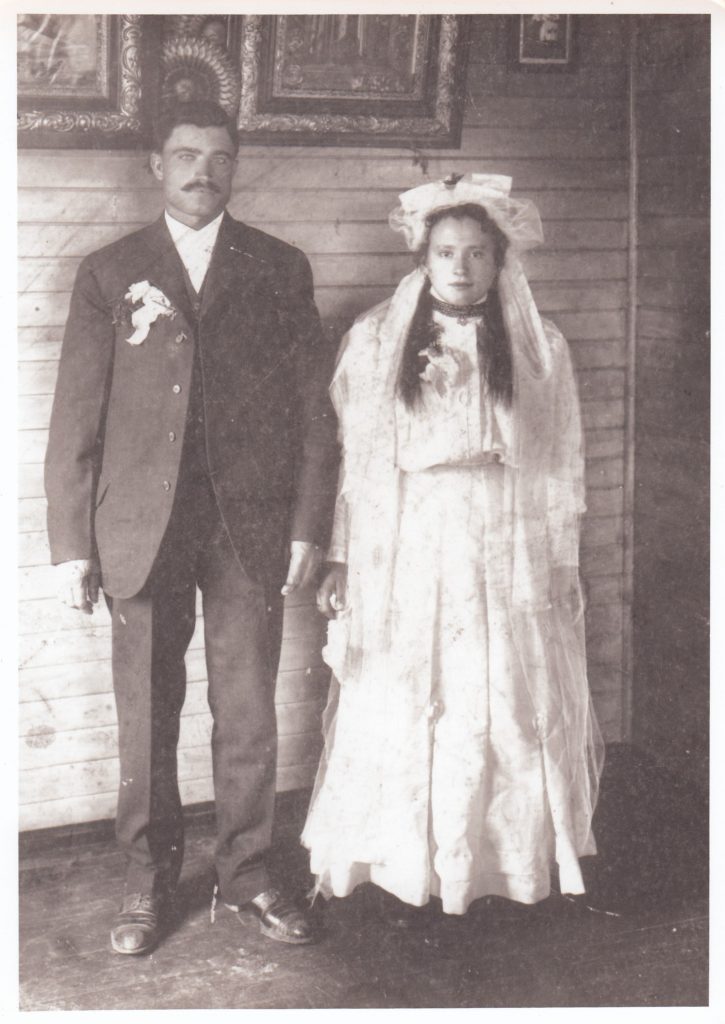 Today, Ukrainian refugees are fleeing their war-torn country and seeking asylum in Canada. Immigration from this region is not new. More than a hundred years ago, the community in today's Glenbow Ranch Provincial Park welcomed Ukrainian immigrants, John and Anna Charyk. 
In 1880, John was born in the Ukrainian village of Bila, in the vicinity of today's Chortkiv, then part of the Austro-Hungarian Empire. John completed grade 10, learning Ukrainian, Polish, and German in the process. At the age of 17, he became a clerk in a government customs house, and for the next two years copied documents by hand for 9-1/2 hours a day. Four months before his scheduled conscription into the Austrian army, John left his country and, enticed by promises of cheap land and plentiful jobs, made his way to Canada.
Arriving in 1900, John soon found employment with the CPR. After 10 hours of backbreaking labour each day, he spent his evenings teaching himself English. His efforts paid off and he was promoted, in due course becoming section foreman at Glenbow. A friend introduced him to Anna Dorosh, an immigrant from a village near his own hometown. On their second meeting, John proposed. In 1907, their Greek Orthodox wedding was conducted by a priest brought from Edmonton. The next July their first child was born at Glenbow.
John and Anna worked hard, lived frugally, and prioritized funding their sons' education. At that time, education for girls was not deemed necessary, since they were expected to marry and raise families. However, John and Anna's daughters studied diligently and graduated from high school with honours.
John and Anna were proud of all their descendants (regardless of gender) and filled a scrapbook with notices of their accomplishments. Their first son was a mathematician, school principal, and author. Their second son became a CPR telegrapher. Their youngest son was an aeronautical professor at Princeton University, and served as undersecretary of the US Air Force. Their grandchildren included lawyers, a doctor, a teacher, and an accountant.
Anxious to make the most of new opportunities, immigrants like the Charyks work to build a better life for their children. The chance we give refugees today can benefit Canadian society for generations to come.