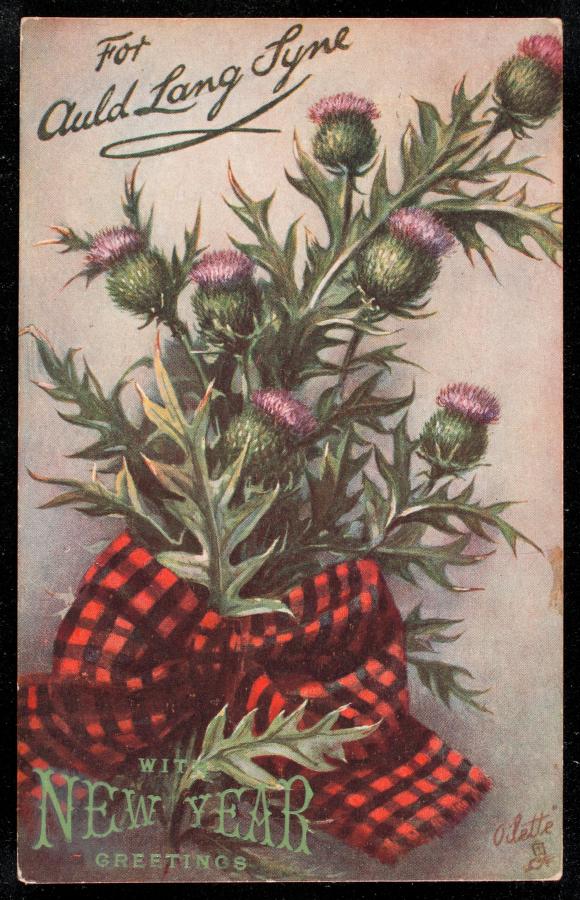 At the close of 1909, the people who lived at Glenbow Quarry (located in today's Glenbow Ranch Provincial Park) marked the New Year with a luscious turkey dinner and lively entertainment, concluding with Auld Lang Syne. More than just a traditional New Year's Eve anthem, this song is a clue to the lives of the Glenbow stonecutters.
The stonecutters who organized this party had reason to celebrate. Their local union branch had formed that spring, and besides fostering camaraderie, the union provided tangible benefits. Members worked only eight hours a day, five and a half days a week. With their pay rate of 62.5 cents per hour, the skilled stonecutters earned two and a half times as much as general labourers. The Glenbow stonecutters could afford to host a splendid dinner for union members, management, and guests.
That evening, the Glenbow community gathered to salute their current prosperity and their bright future. The men at Glenbow were engaged in the massive project of quarrying and preparing sandstone for Alberta's new provincial legislature. The Glenbow district was booming, along with the rest of the Alberta, as immigrants flooded into Canada's West.
Most immigrants to Glenbow haled from the British Empire. Nineteen percent of Glenbow residents, including the majority of the stonecutters, were natives of Scotland. The New Year's Eve party program reflects the influence of these immigrants: one-third of the songs were in the Scottish languages of Gaelic or Scots, including Auld Lang Syne.
This song, composed by Scotland's national poet (Rabbie Burns), recounts the conversation of two old friends, who share a drink in memory of all the old times they spent together, playing in the Scottish countryside when they were young. After being separated by vast seas for years, they rejoice in being reunited once again.
Auld Lang Syne would have been particularly meaningful to the Glenbow stonecutters and residents. It was the culmination of Hogmanay, the most important Scottish holiday, which celebrated the year-end. While this song toasts memories of the old Scottish homeland, its theme of the value of friendship makes it relevant to everyone, regardless of where — or when — one was born.