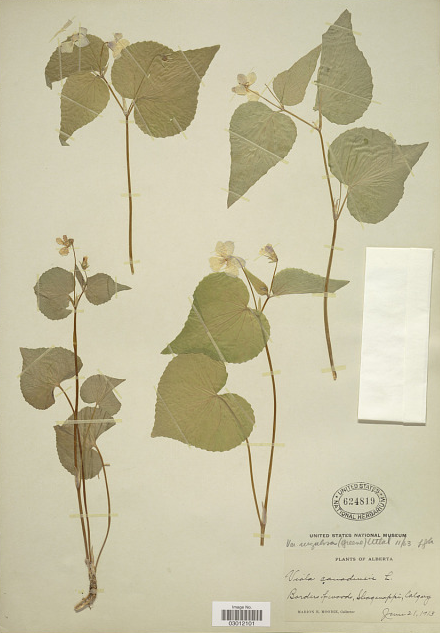 The International Day of Women and Girls in Science on February 11 provides a great opportunity to highlight the diverse scientific endeavours of a woman who called Glenbow home. Marion Moodie's medical career was featured here in a previous article, however she was accomplished in another scientific discipline, as well.
Marion arrived in Glenbow in 1891, at the age of 24, with her adult siblings, parents and young cousins. The Moodies spent three years on their Glenbow ranch, before moving to Calgary. There, Marion studied nursing and in 1898 she became the first graduate nurse in what would eventually be today's province of Alberta.
Marion's medical career kept her very busy, but she also made time for another scientific pursuit: botany. Marion hiked through Alberta's wild spaces, identifying and collecting plants. She chose diverse species from several habitats, and carefully pressed and labelled the samples.
The total volume of her botanical work is unknown, but over 1000 specimens collected between 1913 and 1918 are preserved in several prestigious North American herbariums. The Royal Alberta Museum has several, as does McGill University. The Department of Botany Collections in the Smithsonian National Museum of Natural History has 637, the Gray Herbarium of Harvard has 200, the Steere Herbarium of New York's Botanical Garden has 142, and the Chicago Field Museum has 68.
The heart-shaped leaves of Marion's Viola canadensis specimen, shown above, are an apt symbol for the love we feel for Glenbow Ranch Provincial Park. Please remember to stay on the trails and leave the park as you found it. Do your part to preserve our precious natural ecosystems and historic resources.