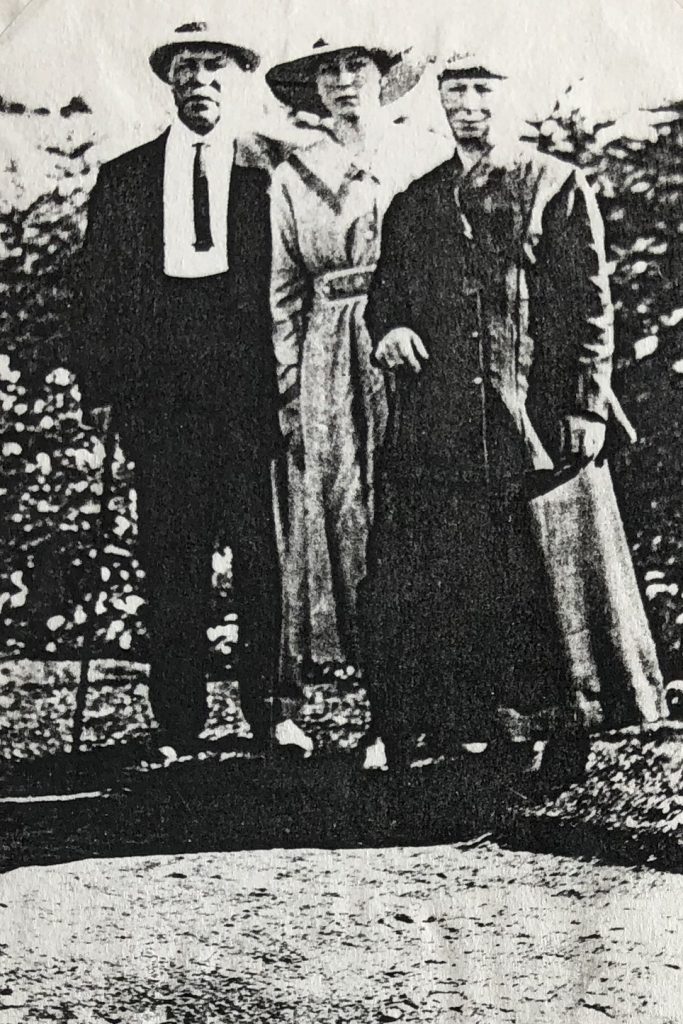 The exploits of powerful men form the basis of recorded history, while the life experiences of other groups, such as people with disabilities, are often neglected. This skews our view of the past, since in reality, many people face health difficulties due to genetic or infectious diseases, accidents, or aging. The former residents of Glenbow Ranch Provincial Park had to contend with these challenges, too.
An example is the John and Hannah Gillespie family. John was construction supervisor of many provincial government buildings and spent time at Glenbow's sandstone quarry. Eventually, two Gillespie boys (Bill and Sim) married into families in the region. Isabella, born in 1902, was the cherished youngest child and only daughter in the family. John worked long hours and treasured the time he could spend with his children, particularly special outings with little Bella as she grew up.
Bella become a beautiful young woman and an accomplished pianist. When she was 21 years old, she visited the dairy and sheep farm of her brother Sim, who was fifteen years her senior. She was helping him grind feed when "her glove caught, pulling her hand [into the silage cutter]." The injury was so serious that the Cochrane doctor immediately drove her to Calgary's General Hospital for treatment. Her left hand was amputated.
A local history book relates the outcome of Bella's accident: "This did not stop her from playing her piano. Once her arm healed, she could use it to play the chords and she could still play better than many with two hands." Bella married four years after her injury and spent the next 43 years running a farm with her husband.
For many people, including the historic population of Glenbow, living with a disability demonstrates the resilience of the human spirit. Bella adapted to her injury, continued an activity she loved, and took on the demanding life of a farm woman. Perhaps if stories like Bella's were incorporated into standard history books, modern society would be more considerate of those with varying abilities.
Glenbow Ranch Provincial Park invites everyone to visit and enjoy the inspiring wonder of this precious public space. In an ongoing effort to make the park more accessible, the Glenbow Ranch Park Foundation has purchased a wheelchair accessible golf cart, so that those who use a wheelchair can more easily travel the park pathways.